Register and set up your Ameriflex account by completing the following steps:
1. Click here to access the registration page.
2. Enter your Last name, Date of Birth, and Social Security number.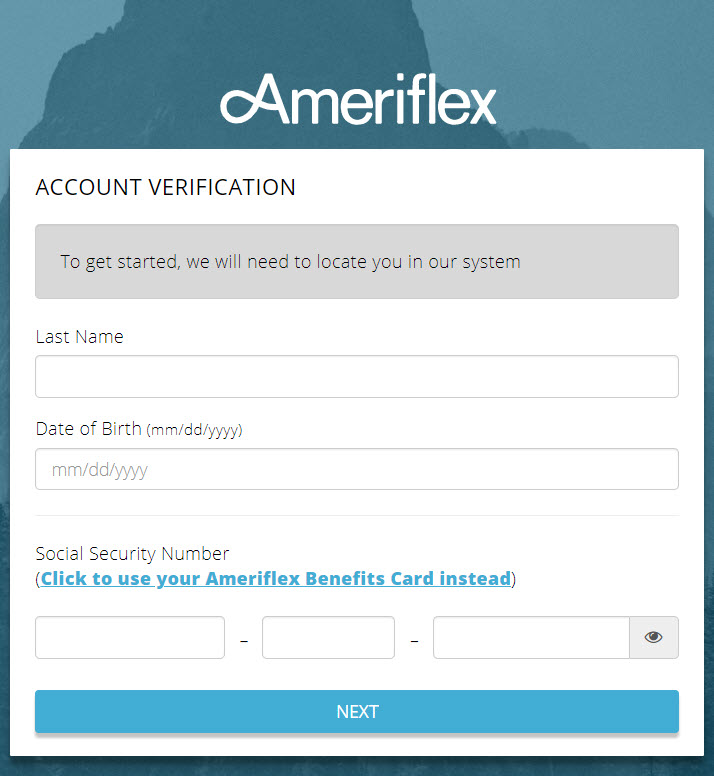 Note
: If you prefer to enter your
Ameriflex Debit Mastercard®
number instead of your Social Security number, select '
Click to use your Ameriflex Benefits Card instead
' and enter the card information as requested.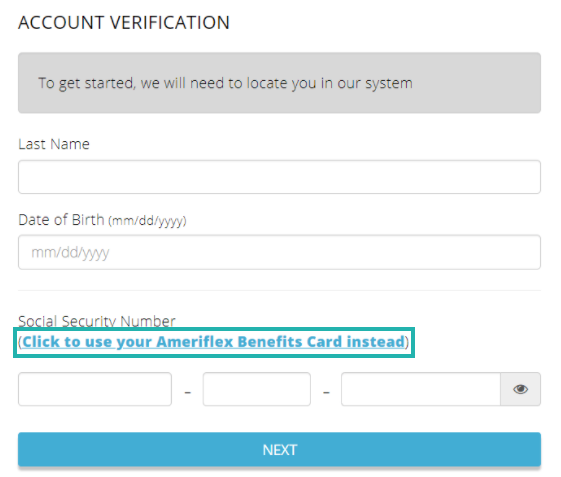 3. Click Next.
The Login Information page appears.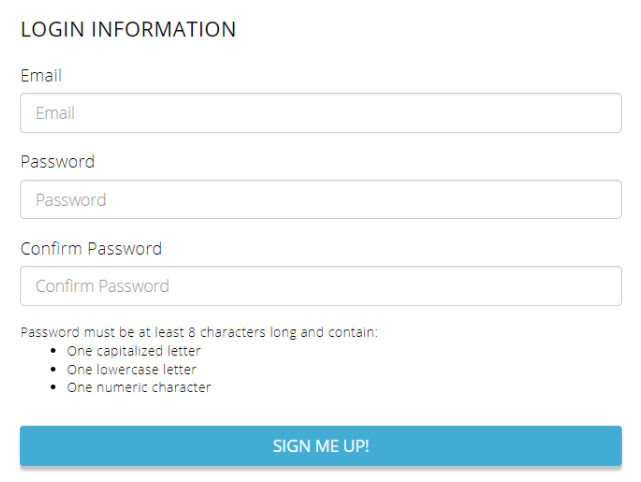 4. Enter your email, choose your password, and confirm your password.
5. Click Sign me up!
The page refreshes and takes you to your account home page.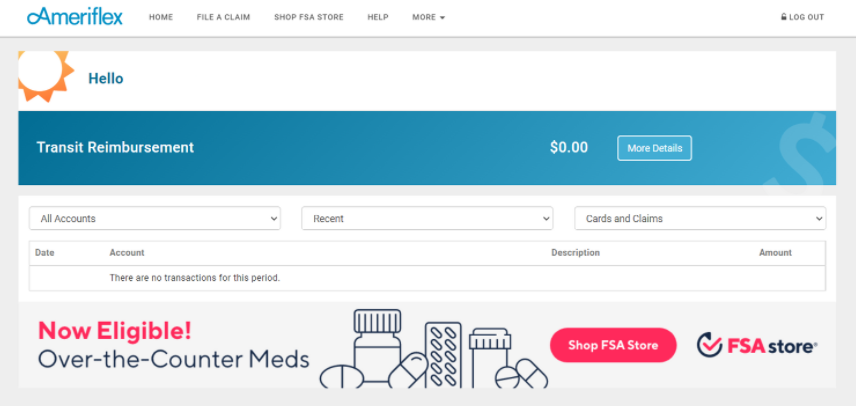 You successfully set up your account.
Related topics