Protecting your sensitive information and providing you with a user-friendly way to manage your plans is a priority for Ameriflex. With this in mind, we have created a user-friendly way to submit documents directly into the Employer Portal for processing.
To upload documents:
1. Log in here.
2. On the General tab, go to the three dots (ellipsis) on the top right.

3. Once you click on the ellipsis, you'll receive the Send Secure Files option. Click Send Secure Files.

4. Once you click on Send Secure Files, you will receive a new pop up window with a drop down menu where you can select where you are sending the File, as you may be working with both a COBRA and Flex team if you have both types of plans.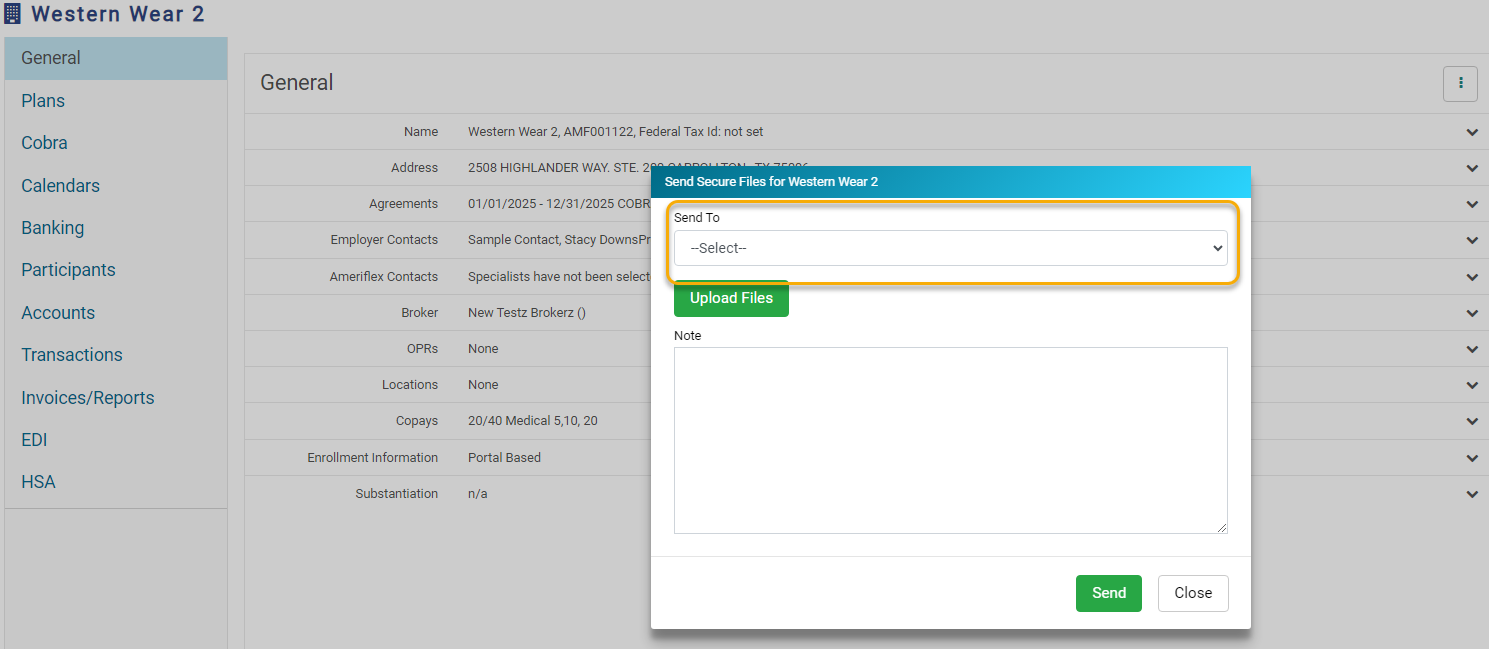 5. Once you've selected the appropriate team from the down down, click on the green Upload Files button to upload the File saved on your desktop. Add a Note if you need to give the receiving team additional instructions, and then click on the green Send button.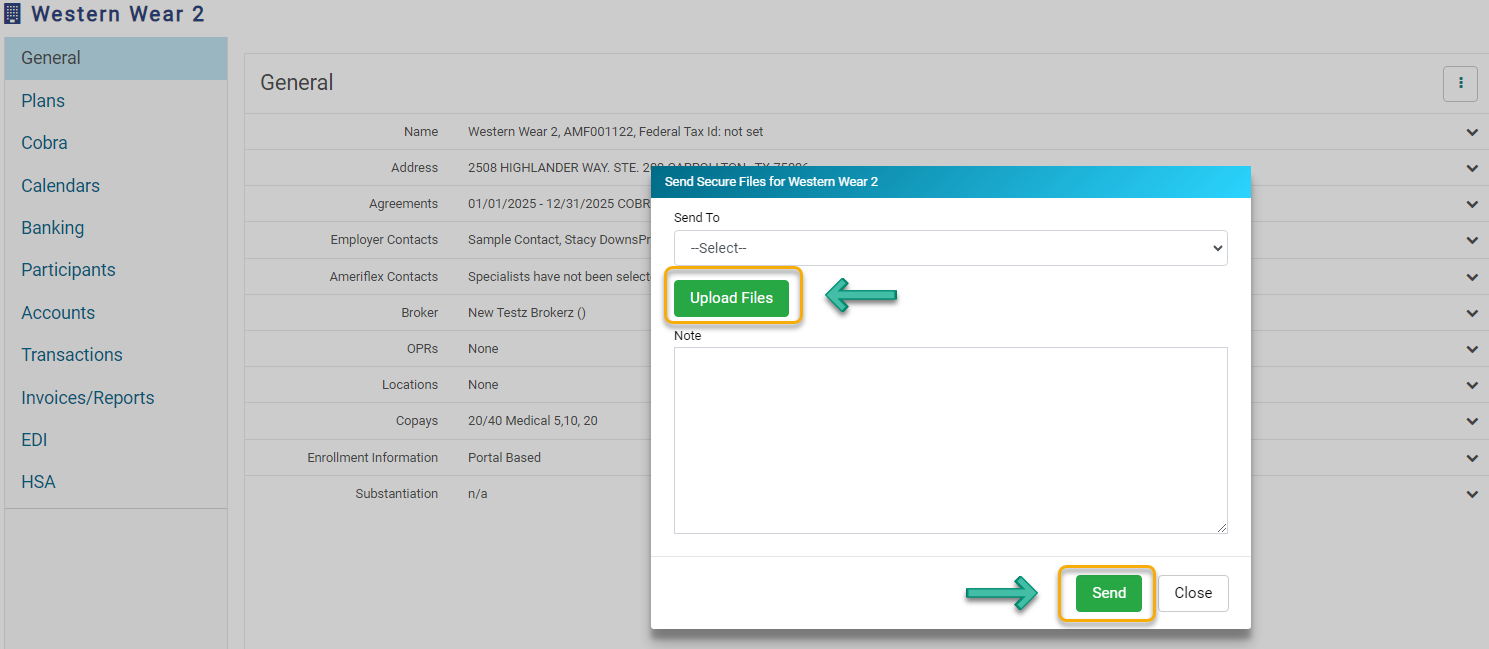 Note: Documents will be saved here for Plan admin and Ameriflex to view.
---
Related Topics