First, log in to the Ameriflex Employer portal.
Next you will review and complete all required action items located on the right-hand side of your screen.
Once you click on the action item, it will take you to the page that needs to be reviewed and updated accordingly. Mark each action item done once you have completed it. This will assign the action item back to Ameriflex to review and proceed accordingly.
Action Item 1: Renew with Ameriflex
How to review the company's Ameriflex renewal Terms and Conditions/Agreement:
Click on the Action Item on the right and it will take you directly to the Order Form

Once you have reviewed the information you will click on Confirm Order to accept the Terms & Conditions.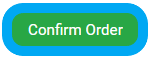 NOTE: Another way to complete this is by going to the General tab, click on Agreements, and then click the upcoming plan year.

Action Item 2: Please configure copays in the General tab, Copay row

How to add or update copays:
Copays can be added per benefit type--such as Medical, Dental or Vision--and added after plans have been renewed. Adding copays can sometimes result in fewer substantiation notices being sent, as our system will auto substantiate any copays that come through with the amounts that we have built in our system.
From the General tab, click the down arrow on the right hand side of the Copays row.

Click Add Copay and enter copay information and repeat until all copays are added.

Action Item 3: Please configure the plan design in the Plans tab

How to review and update plans:
Under the Plans tab, use the drop down menu and select a plan.

Review the plan dates, plan limits, eligibility requirements, run-out period, plan options, contribution, orthodontia and coverage options and make any updates to any or all plan options.

Repeat for each plan by clicking on the drop-down arrow for additional plans to appear and be updated.
Action Item 4: Please configure payroll calendar(s) in the Calendars tab.

NOTE: This is only for payroll funded accounts like Flexible Spending Accounts. Limited Purpose FSA, Dependent Care Account, and Parking & Transit Accounts should only reflect dates that you deduct for within the plan year date.
How to Add/Update Calendar:
Click the edit button

Next, click and/or unclick the appropriate pay dates within the calendar. A blue box will indicate that this date is a pay date. You will repeat this for all months.

Once you have added all your pay dates, select Save in the top right.
If you need to make any of the following updates you will click on the three dots and select desired option:
a. New Calendar - Be sure to review the existing calendar and edit when necessary. If you must create a new calendar we recommend using a new calendar name so there are no duplicates. Duplicate calendars add confusion and delay the renewal process.

b. Assign Plans
c. Rename Calendar
d. Delete Calendar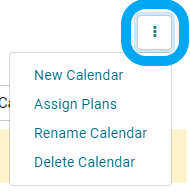 Action Item 5: Upload your enrollments

Download and upload your pre-populated enrollment spreadsheet.
Spreadsheet Enrollments:
Click on the Download prepop enrollment file.

This will download the prior enrollments that can be updated for the employees plan, new annual elections, and per pay amounts.
Once updated, you can upload the enrollment spreadsheet by clicking the box with three dots in the top-right corner and selecting view/upload documents. Finally, click the upload document button and attach the enrollment spreadsheet.
Online Enrollments:
This is a self-service option that allows participants to enroll in FSA, DCA, and Commuter Plans at their convenience.
The online portal enrollment open and close dates should be at least 2 weeks prior to the plan year start date.

Ameriflex will need a census with all benefit eligible employees to generate the online enrollments.

Once the online portal is set up, then the employees can start the enrollment process.
EDI Enrollment (Electronic Data Interchange)
For EDI needs, please have your payroll vendor's EDI team reach out to our EDI team at edisupportteam@myameriflex.com. Ask your payroll vendor to connect with our EDI team every year during renewal or if you would like to begin EDI services with us.
For EASE, brokers have a designated group (connectionssupport@ease.com) to help with EDI connections.
Employee Navigator - be sure to connect with your Premier Users, which are assigned by Employee Navigator to each individual broker/brokerage.