Ameriflex makes your activation process seamless by activating the card for you. When it arrives to you, it has already been activated and is ready for use right away.
Ameriflex also auto-generates your card's pin number. You can view your card's pin at any point by following these steps:
1. Log in to your Ameriflex account.
2. At the top of your home screen, beneath your name, you will see "Card" followed by the last four digits of your Ameriflex Debit Mastercard® number and a small arrow. Click Card ...XXXX> to view card information. (Card ...XXXX> circled below)

3. A new screen will appear with a digital image of your card. Below the card's image, you will see the Report Card as Lost or Stolen and Issue Replacement button and View Pin button. Click View Pin to see the pin number associated with the current card. (View Pin button circled below)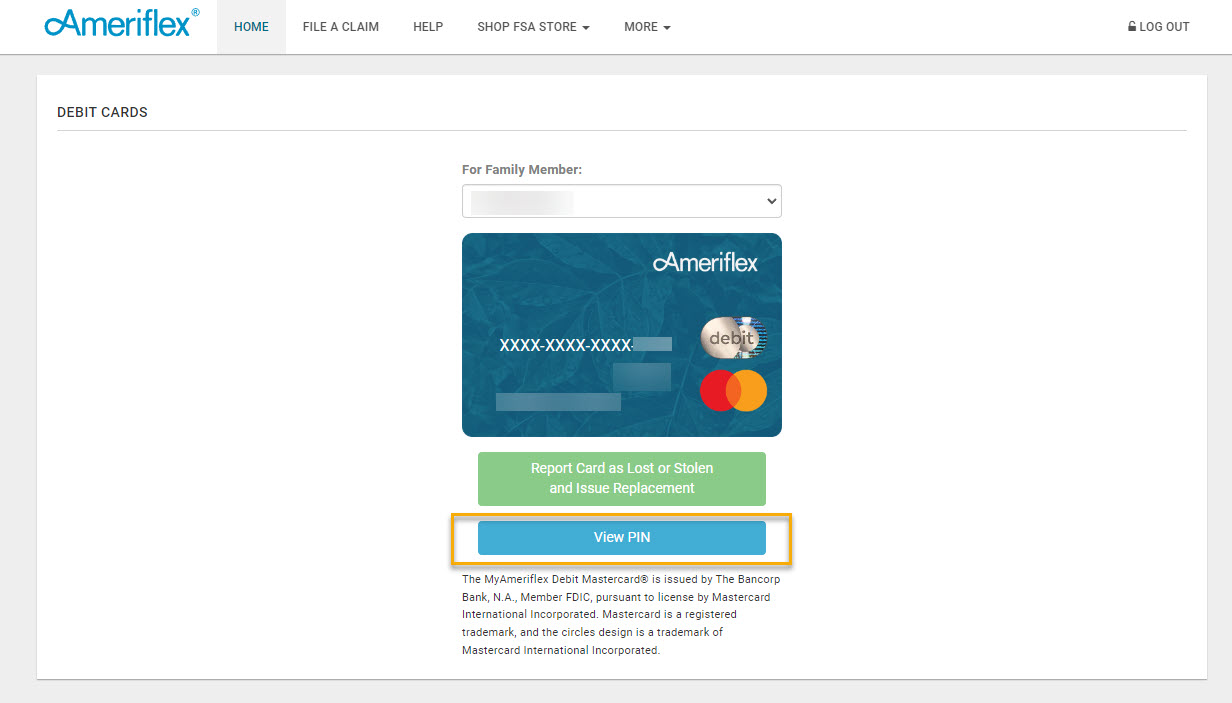 Note: If you have multiple cards associated with you account, and would like to view information for another card, simply click on the drop down menu underneath "For Family Member" and select the family member associated with the correct card.
---
Related Topics