The Card Generation Report includes the following information about your employees' cards:
Addresses the cards were sent to
When the cards were issued
When the cards expire
---
Complete the following steps to run a Card Generation Report:
1. Log into the Ameriflex Client Portal
2. Locate and select Invoices/Reports.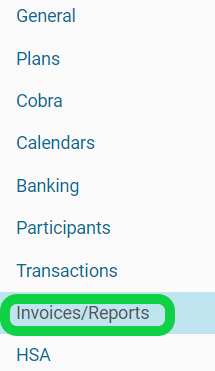 A new page appears.
3. Select the Card Generation tab

4. Follow the on-screen instructions to get to the download report section.
5. Scroll down to the "to download this report..." message and click the ellipse below the arrow when it appears on your screen.
Note: You may need to move your cursor around to get the three dots to appear.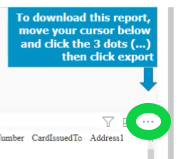 A dropdown menu appears.
6. Select Export data from the list of options to download the report.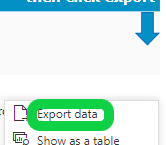 The Export window appears.
7. Click inside one of the circles, located in the top right corner of each of the available tiled options, to select your desired format for the report.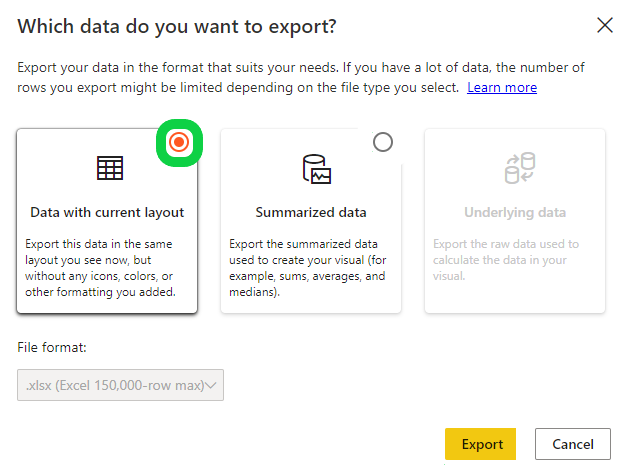 8. Select Export.

A Successful export message will appear on your screen when exporting of the report is complete.

You successfully generated and exported a Card Generation Report to your computer.
---
Related Topics