1. Log into the Ameriflex Client Portal
2. Select Invoice/Reports to the left of the page.
The page loads with multiple tabs.
3. Select Transactions tab.

4. Scroll down the page to view the Transaction report and see transactions for each listed participant.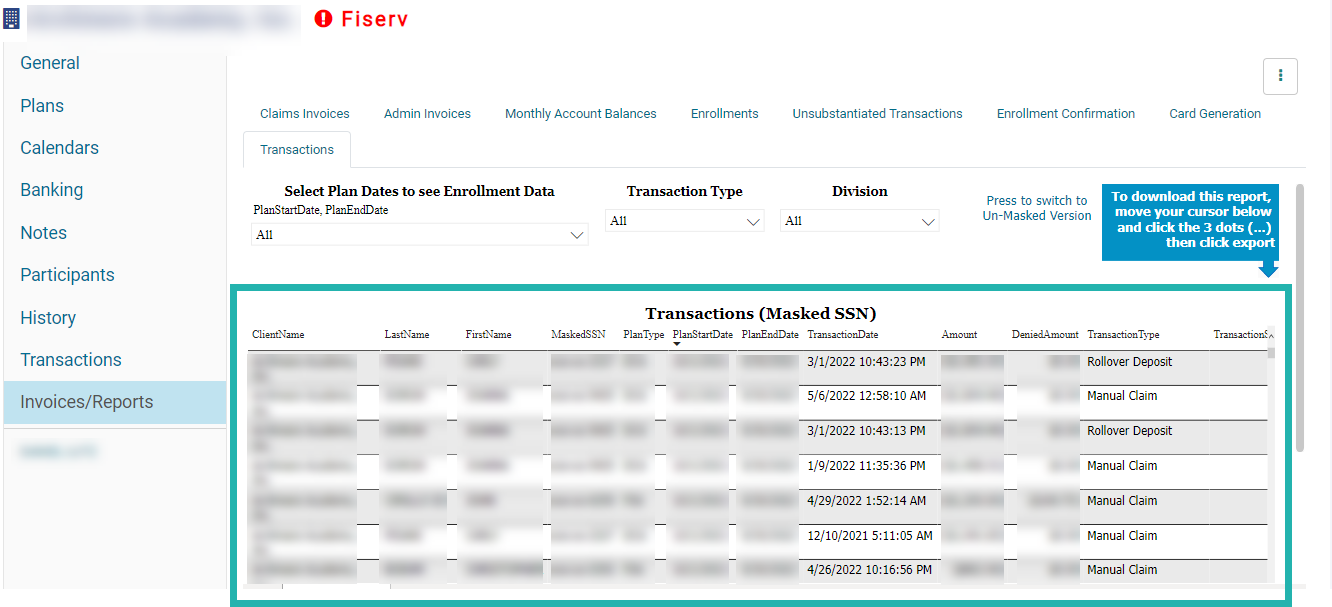 Note
: You can filter the data using the dropdown arrows next to each filtering option.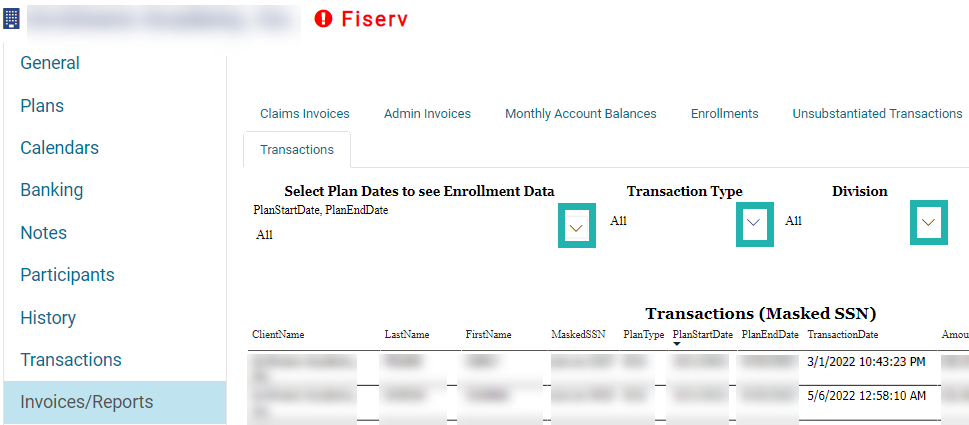 The filtering options are as follows:
Plan Start Date, Plan End Date

: You can pick what plan year you want to view.

Transaction Type:

You can filter down to just see select transaction types below or leave as "All" to see everything.

Card Transaction - This will show all card transactions and their substantiation status, if applicable.

Manual Claim - This will show all non card claims that members have submitted to be manually reimbursed via check or direct deposit.

Payroll Deposit - This will show all payroll deductions that our system has posted to their accounts.

Prefunded Deposit - These are deposits for specific prefunded accounts that will allow funds to be used upfront.

Refund - Any refunds posted to their accounts.

Rollover Deposit - Any amounts that rolled to, or from, another plan year.

Division:

meaning what location provided in the Employer Portal you want to view.
5. To download this report, hover your cursor over, select the ellipses (...).
A list of options appear.
6. select Export Data.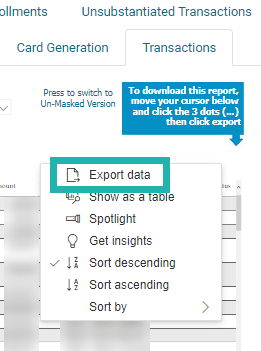 Another dialogue box appears.
7. Select the desired format for the report.
Note: We recommend choosing the Data with current layout option.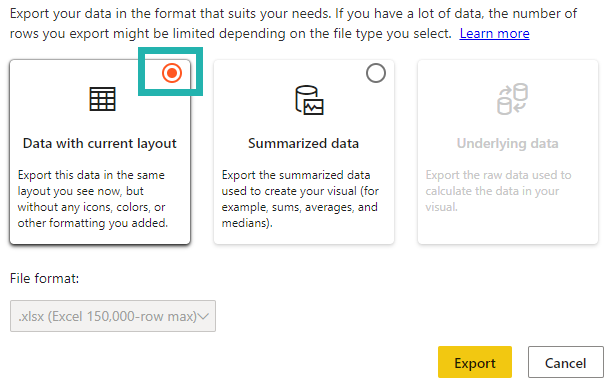 8. Select Export.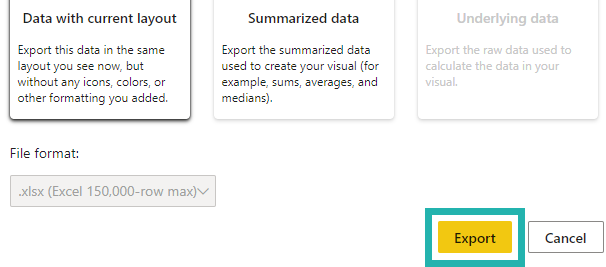 You successfully downloaded the report to your desktop.
9. Open the report file.
You should be able to see all transactions for the specific plan type. The report shows you all of the following details for each participant:
Plan Type

Plan Start and End Dates

Transaction date

Amount

Denied Amount

Transaction Type

Transaction Status

Merchant Name

Division

Transaction Type