1. Log in to the Employer Portal.
2. On your home page, a yellow guidance panel will appear on the top of your screen to guide you through your renewal or order. Once you reach your COBRA workflow, COBRA Rate Renewal will appear on the left-hand side of the yellow guidance panel, and the blue Where to set up COBRA plans and rates? button will take you directly to the step to configure your rates.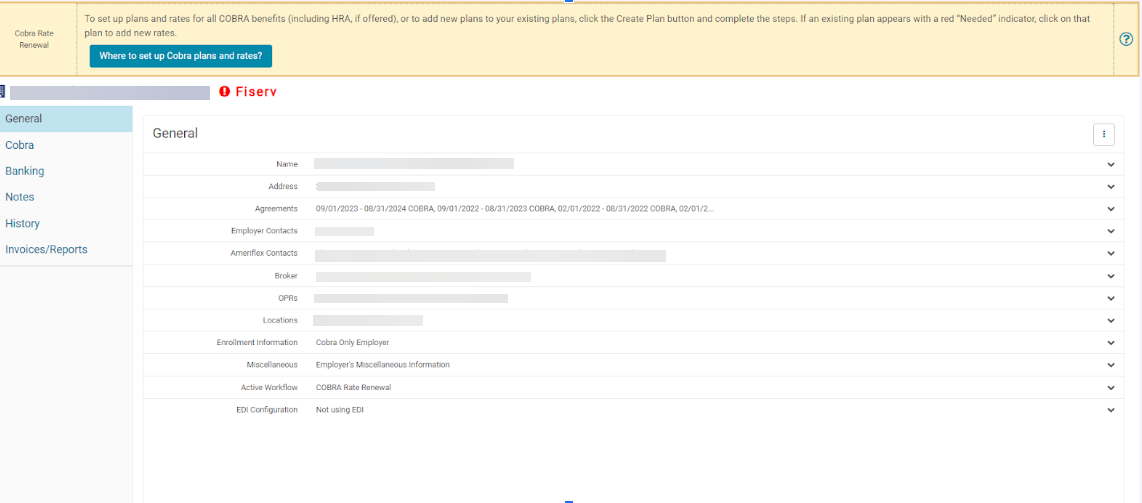 3. You will be taken to the COBRA Plans screen, where you can see all of your COBRA benefits listed. Plans with rates that have not yet been entered will have a red Needed indicator.

4. Select a COBRA plan with a red Needed indicator to configure that plan. Fill out the requested information then click the green Save button.
Note: (If Applicable) To use previous plan year rates, click on the desired plan, then click the Copy Previous Rates button.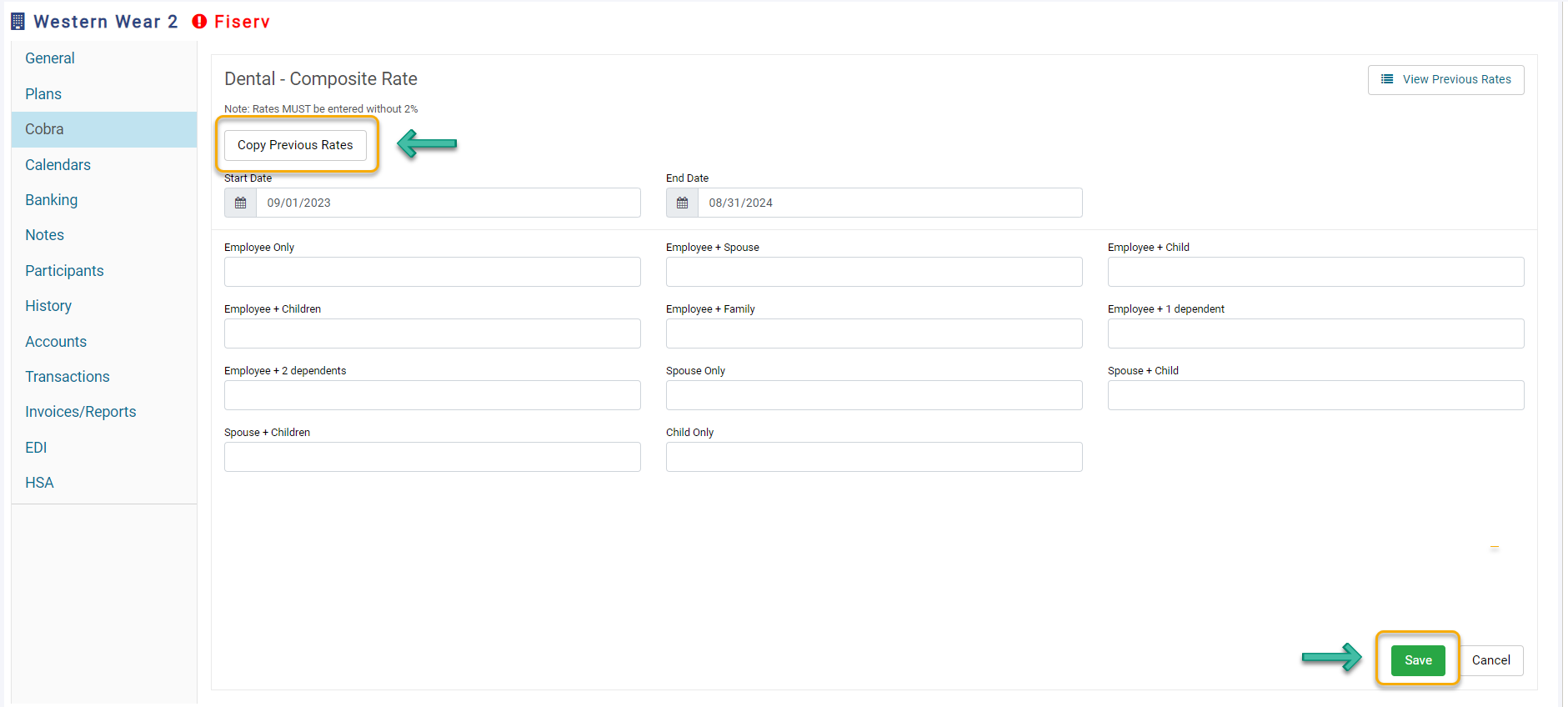 5. Continue on until all plans with a "Needed" indicator have been updated.
6. If a new plan needs to be added, click Create Plan, then enter all of the requested information for the new plan.

7. Delete any plans that will not be offered again. Click on the plan name you wish to remove, and select Delete.
Note: Members on deleted plans will remain on these plans until the effective end date.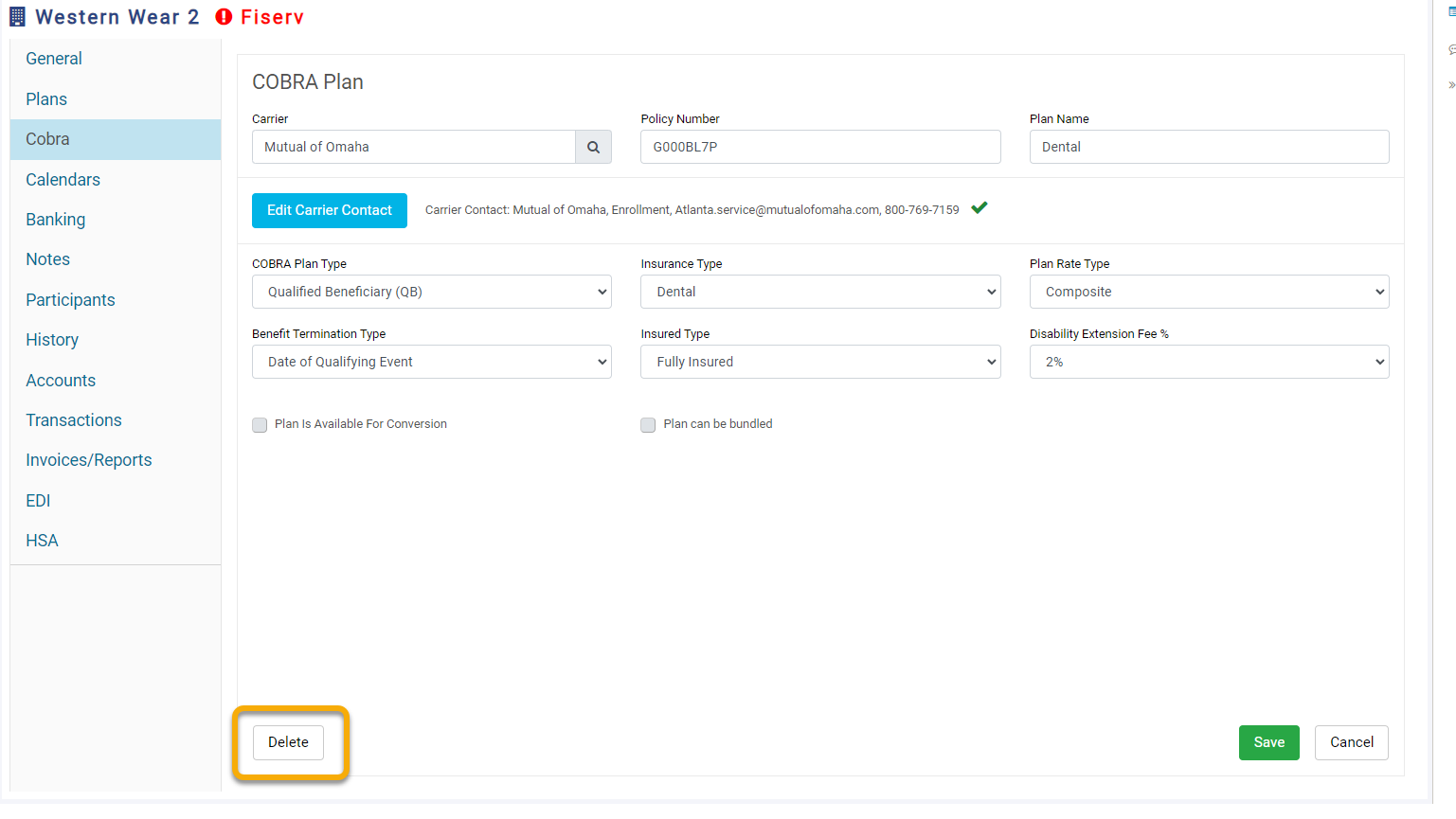 8. Once you have updated each of your plans, select the blue I am done - Next button inside of the yellow guidance panel at the top of the screen. Your Renewal Team will complete the final processing steps for your Renewal.

If you have additional questions on how to complete your renewal, please contact your renewal team or specialist. Log into the Employer Portal, navigate to your General page., then click the Ameriflex Contact tab.