Lyft Share
To add your commuter benefits card to your Lyft account:
Open the Lyft app

Tap Payment
Tap Add credit card

Enter your commuter benefits prepaid card info
To request a Shared ride in the app with your commuter benefits: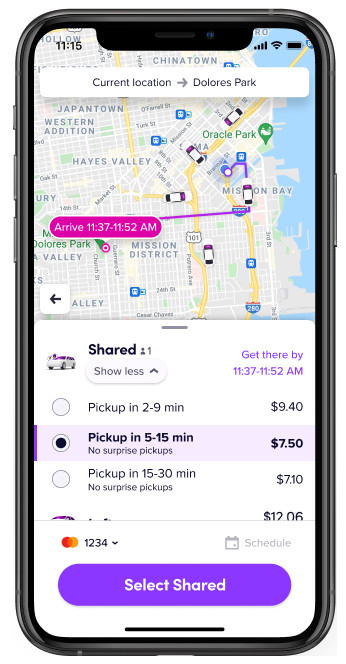 Tap Shared mode

Set your pickup and drop-off locations

If the Ameriflex debit card is not set up as your default, you will need to choose your Ameriflex debit card as the payment option.

Request a Shared ride
SpotHero
Download or open the SpotHero app
Select

Account,

scroll to settings and tap Payments
Add a Payment Method and select

Commuter Benefits Card
Tap

Add My Card

and input your

Ameriflex Debit Mastercard

information
Next time you reserve a parking spot, select your benefits card at checkout!
Note: Uber no longer accepts
Commuter Benefit Cards as payment.