Complete the following steps:
1. Open this link Ameriflex COBRA Portal and click the blue Employer Login button to access your account.
The home page appears.
2. Search for the member in the Members section and click on the name of the desired member.
3. Locate Members tab from the left menu and select Individual Member.
4. Locate and click the Communications subtab under Individual Member.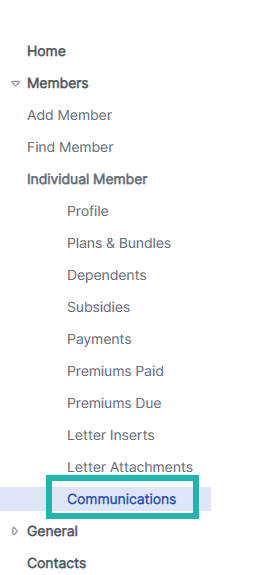 5. Click the link you're seeking under the Description column of the Communications section to view the communication.

Note: Member and employer communications take one business day to reflect on the Communications page.